Business Central Command Line
Introducing the Business Central Command Line Tool.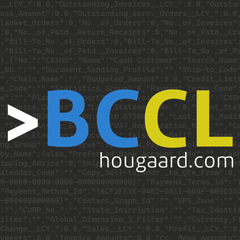 BCCL is a command-line tool for Microsoft Dynamics 365 Business Central that enables powerful export and import of any table in json, xml or csv. Processing data from outside and automating data conversions and deployments. BCCL can upload and download gigabytes of data without issues.
BCCL can connect to all instances of Business Central, both cloud and on-premises instances. Data can be transferred between all versions and instances of BC that are supported by BCCL.
BCCL runs on Windows, macOS and Linux. BCCL consist of two components, an App installed into Business Central and a client. The client is just a single executable file, that requires no installation. Install the app in BC and run the client, that's it!
Purchase a License for BCCL
There are three different licenses for BCCL.
| | |
| --- | --- |
| Educational | A free and limited license for testing and educational purpose. This license is not for use with production data. |
| Commercial | License for use on all environments within a single Business Central Tenant (either cloud or on-premises) |
| Enterprise/Partner | License for an entire Business Central partner, to be used be all employee on all customers (but not installed |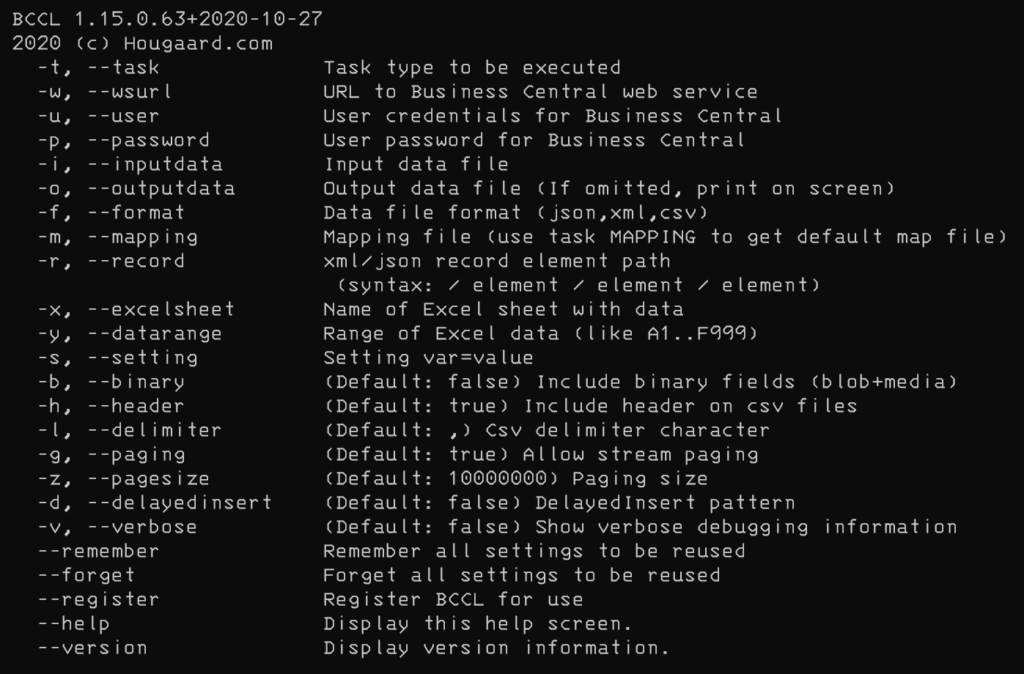 BCCL Tasks
| | |
| --- | --- |
| tasks | Get a list of all the task types BCCL currently knows |
| tables | Search for tables |
| putdata | Upload/Insert data into a Business Central table |
| getdata | Download/Get data from a Business Central table |
| mapping | Get a mapping file for a table (template) |
| deletedata | Upload a file with records that will be deleted. |
| massupdate | Update multiple records |
| runcodeunit | Run a codeunit |
| postsales | Post sales documents |
| postpurchase | Post purchase documents |