Connect your on-premises data to the cloud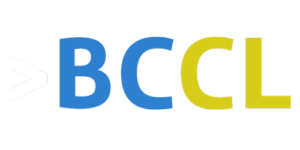 Business Central Command Line
Enables powerful export and import of any table in JSON, XML, CSV, SQL or Excel
High speed and scalable data exchange between on-premises and Business Central
BCCL enables you to export and import large amounts of data to and from Business Central. BCCL can be integrated and embedded into your workflows on Windows, Mac and Linux.
Key features to move your data
BCCL is a command-line tool for Microsoft Dynamics 365 Business Central that enables powerful export and import of any table in JSON, XML, CSV, SQL or Excel. 
BCCL can upload and download gigabytes of data without issues.
BCCL can replicate and synchronize Business Central data with Microsoft SQL Server and Microsoft Azure SQL. If you're moving to the cloud but still need to keep your on-premises data warehouse updated with your ERP data, use BCCL to replicate any table to SQL.
You can configure BCCL to replicate a daily delta to keep the replication process lean and fast.
BCCL can connect to all instances of Business Central, both cloud and on-premises instances.
Data can be transferred between all versions and instances of BC that are supported by BCCL.
BCCL runs on Windows, macOS and Linux.
BCCL consists of two components: an App installed into Business Central and a client. The client is just a single executable file that requires no installation. Add the app in BC and run the client; that's it!
BCCL is the perfect tool to embed into scripts and automation.
Use BCCL to automate imports and trigger business logic, or use BCCL to export data to data warehouses or other systems.
The trial version BCCL will allow you to try all the features but is limited to a reduced dataset. Download from AppSource to get started.
The on-premises version can be downloaded from here.
When you are sure BCCL is the right choice for your business you can buy a yearly license and transfer unlimited data sizes.
Choose the right BCCL License for your business
Gives access to use BCCL with one Business Central tenant,
either on-premises or in the cloud.
USD 499/year
Gives access to use BCCL with multiple Business Central tenants,
either on-premises or in the cloud.
Support for delegated admin agents (DAP or GDAP)
USD 1,499/year
Supported Editions
This app supports the Essential and Premium editions of Microsoft Dynamics 365 Business Central
Supported Countries
This app supports all countries where Business Central is available
Supported Languages
The app is available in Czech (Czech Republic), Danish (Denmark), German (all areas), Spanish (Spain and Mexico), Italian, Icelandic, Dutch (Belgium), Finnish (Finland), French (all areas), Japanese, Korean, Norwegian, Russian, Swedish and English (all areas)