Take Control of Cloud Security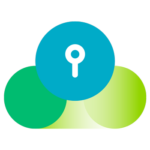 Manage and control user access in Microsoft Dynamics 365 Business Central
The easiest way to take Control of Cloud Security in Business Central
Monitor and control user access to data in Dynamics 365 Business Central and reduce the risk of data losses, human errors, and cyber breaches as you ensure greater peace of mind with enhanced cloud security.
Key features that lets you costumize
Advanced Cloud Security gives administrators complete control over who has access to what within Dynamics 365 Business Central.
Gain full control over which users can/cannot access or edit a particular field in Dynamics 365 Business Central.
Advanced Cloud Security enables you to give users access only to the information they need.
Specify if an action in the Dynamics 365 Business Central action bar should be enabled or not for particular users.
Specify if a control (i.e., a non-field) on a Dynamics 365 Business Central page should be visible or not to specified users.
Apply a dynamic filter whenever a specified table is accessed in Dynamics 365 Business Central.
Bundle filters into a Security Feature that can be applied to a specific user, user group or permission set.
Prevent users from accessing data from different areas that are not relevant to their job role.
You can use the trial version of Advanced Cloud Security in a Sandbox.
Try all the features in the App to see how they can empower you to take control of Cloud Security.
When you are sure the Advanced Cloud Security is the right choice for your business you can buy a yearly license and deploy to your production environment. 
The license covers one tenant's production and sandbox environment(s). 
USD 999/year
Supported Editions
This app supports the Essential and Premium editions of Microsoft Dynamics 365 Business Central
Supported Countries
This app supports all countries where Business Central is available
Supported Languages
The app is available in Czech (Czech Republic), Danish (Denmark), German (all areas), Spanish (Spain and Mexico), Italian, Icelandic, Dutch (Belgium), Finnish (Finland), French (all areas), Japanese, Korean, Norwegian, Russian, Swedish and English (all areas)