Transform Your Reporting Capabilities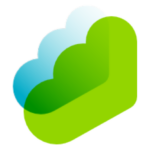 Save time and reduce frustration by extracting data from all your business entities to a separate Cloud database, enabling you to organize the data to make it much easier for modern reporting.
Transform Your Reporting Capabilities
Is your organization operating across multiple business entities and struggling to get comprehensive reporting for all business properties?
Seamlessly collate and report on data across multiple entities in Dynamics 365 Business Central without the need for a developer.
Easily export data from Dynamics 365 Business Central to a cheaper Cloud database, for enhanced reporting with a reporting tool such as Power BI.
The Cloud Replicator transforms your Dynamics 365 Business Central data to prepare it for reporting by unfolding the data.
The Cloud Replicator facilitates fast exports as only the delta will be exported from one period to the next for scheduled job queues, rather than the full data set each time.
Extract data across multiple companies within Dynamics 365 Business Central without running a query for every single one of your company properties.
Upgrade reporting capabilities to display data over time, allowing you to easily track the progress of different KPIs such as your current cash position.
Set-up scheduled job queues to automatically replicate data in an external cloud database to keep reports up to date.
Experience a much-improved user experience for exporting data from Dynamics 365 Business Central.
You can use the trial version of the Cloud Replicator in your Sandboxes.
Try all the features in the App to see how they can transform your reporting capabilities.
When you are sure the Cloud Replicator is the right choice for your business, you can buy a yearly license and deploy to your production environments. 
Choose the right ToolBox License for your business
The license covers a single production environment for one tenant. 
USD 2499/year
Cloud Replicator Enterprise
The license covers multiple production environments across multiple tenants. 
USD 4999/year
Supported Editions
This app supports the Essential and Premium editions of Microsoft Dynamics 365 Business Central
Supported Countries
This app supports all countries where Business Central is available
Supported Languages
The app is available in Czech (Czech Republic), Danish (Denmark), German (all areas), Spanish (Spain and Mexico), Italian, Icelandic, Dutch (Belgium), Finnish (Finland), French (all areas), Japanese, Korean, Norwegian, Russian, Swedish and English (all areas)