For old NAV users, opening the General Journal in Business Central can be a bit of a shock, because, for the first time since 1987, the General Journal standard layout has changed. It now works in a document centered view: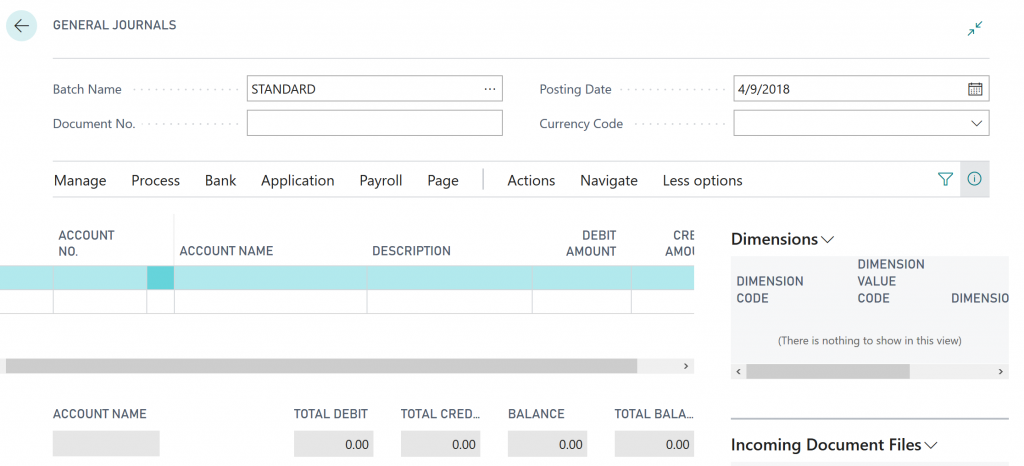 If you look under the "Page" menu, you'll find navigation for navigating between documents:

I'm not a fan, but then again, I'm not an accountant. I prefer the old way, and luckily, it's still here, just hit the "Show more columns" and the layout is back to the way we were used to:

It's even a sticky setting, so the next time you open the General Journal, it's just like you left it.