OnBoarding is a feature for Microsoft Dynamics 365 Business Central to quickly create a working setup.
After installing the app, you can find Onboarding in the search bar. Run it inside a newly created company.
OnBoarding will take you through a series of questions and selections.
All packages are stored on github.com and will be downloaded on-demand. When new packages are made available, they will automatically be downloaded.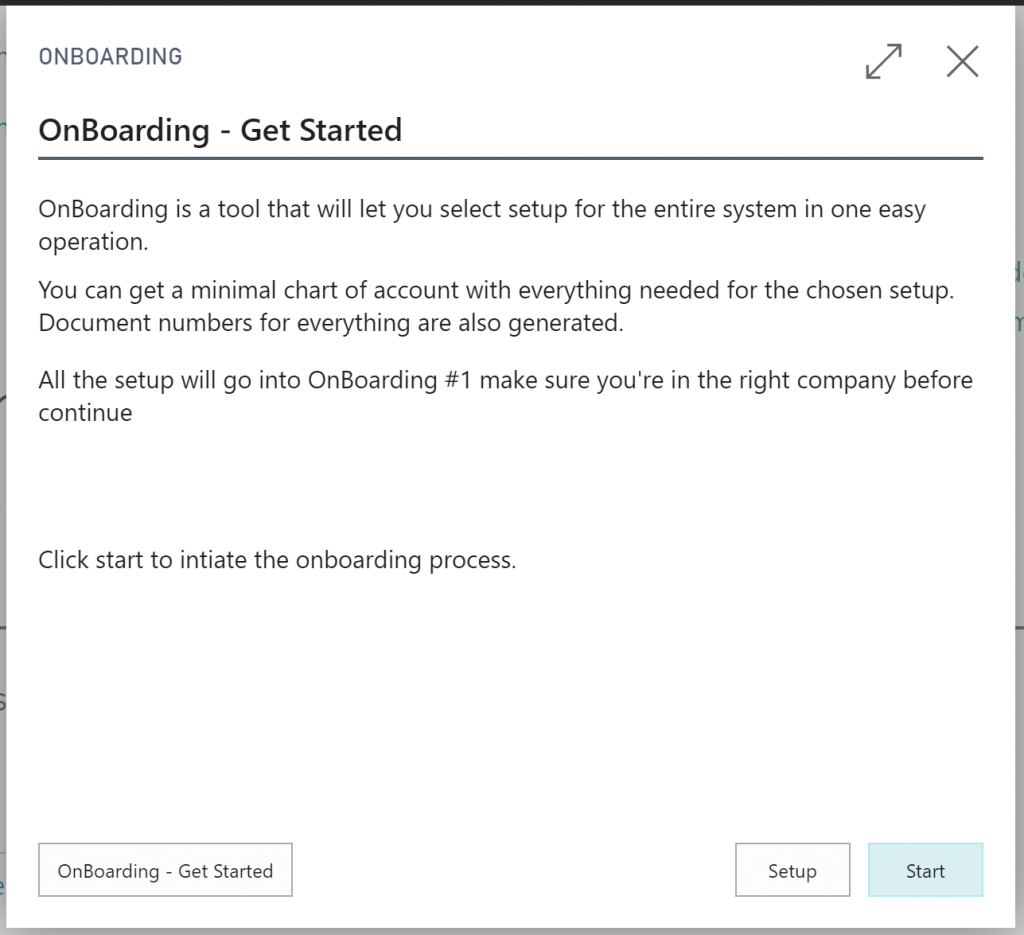 The first selection is a decision on what Microsoft Dynamics 365 Business Central modules you need configuration for: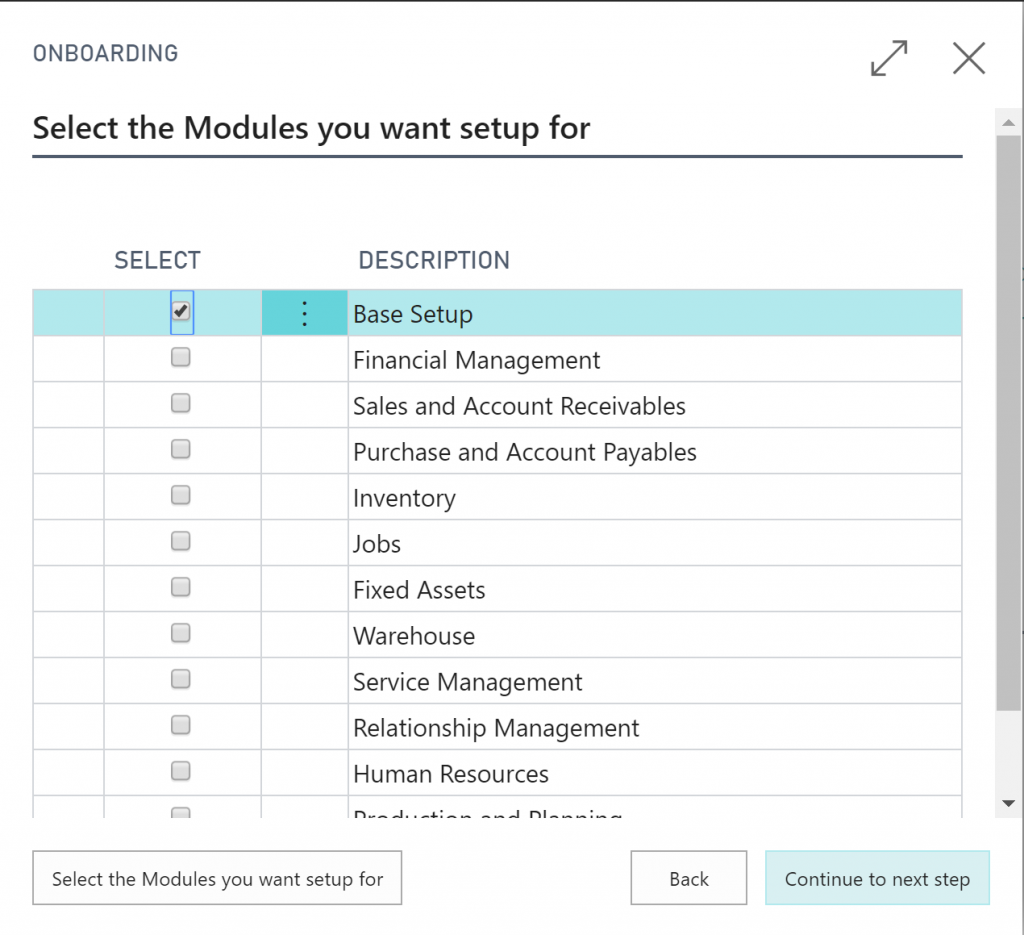 The Base Setup will, depending on your region, define the country selection. Base Setup will provide the setup for languages and other non-accounting settings.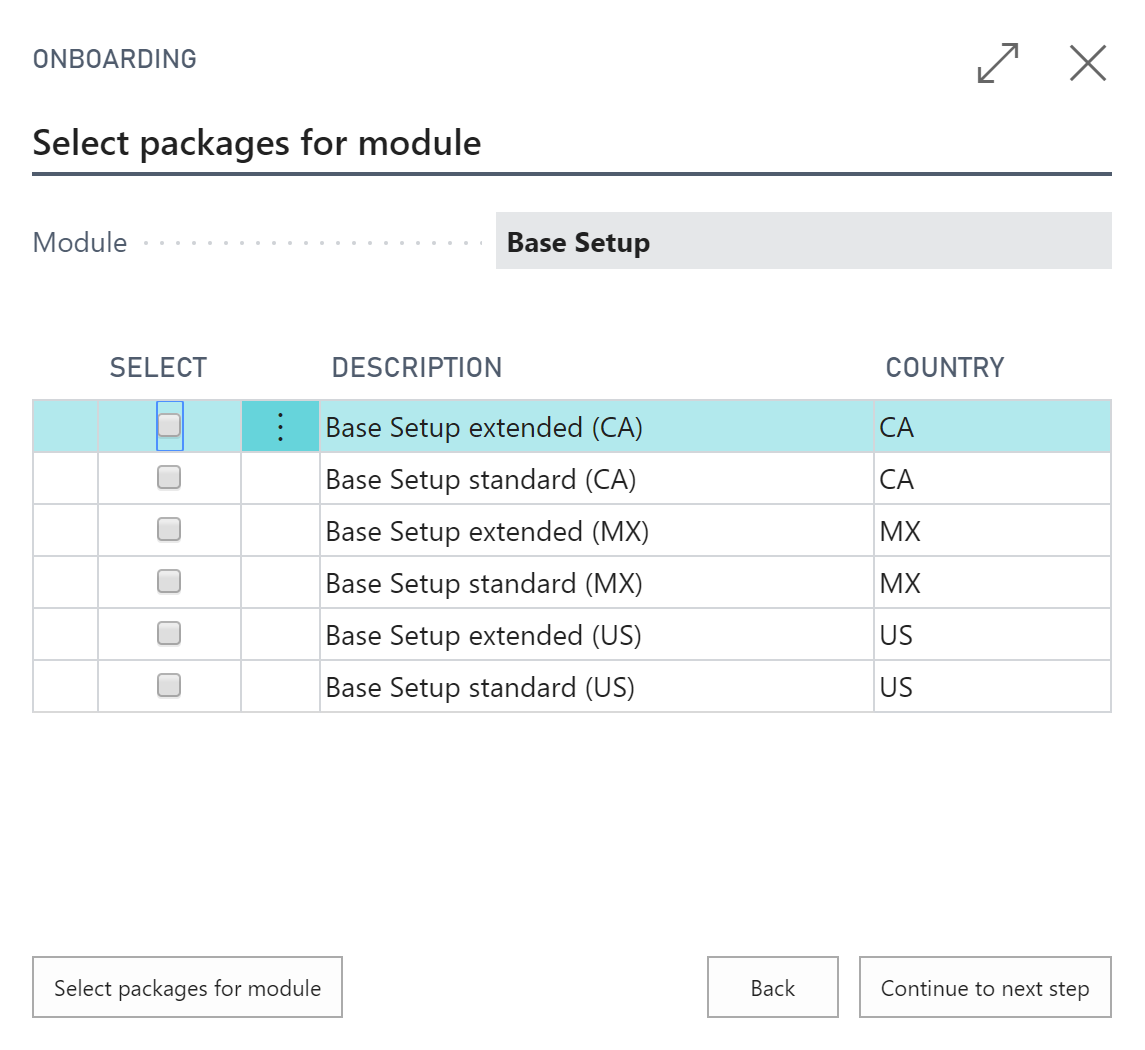 After you have selected a base setup, you can continue selecting packages for each of the modules selected.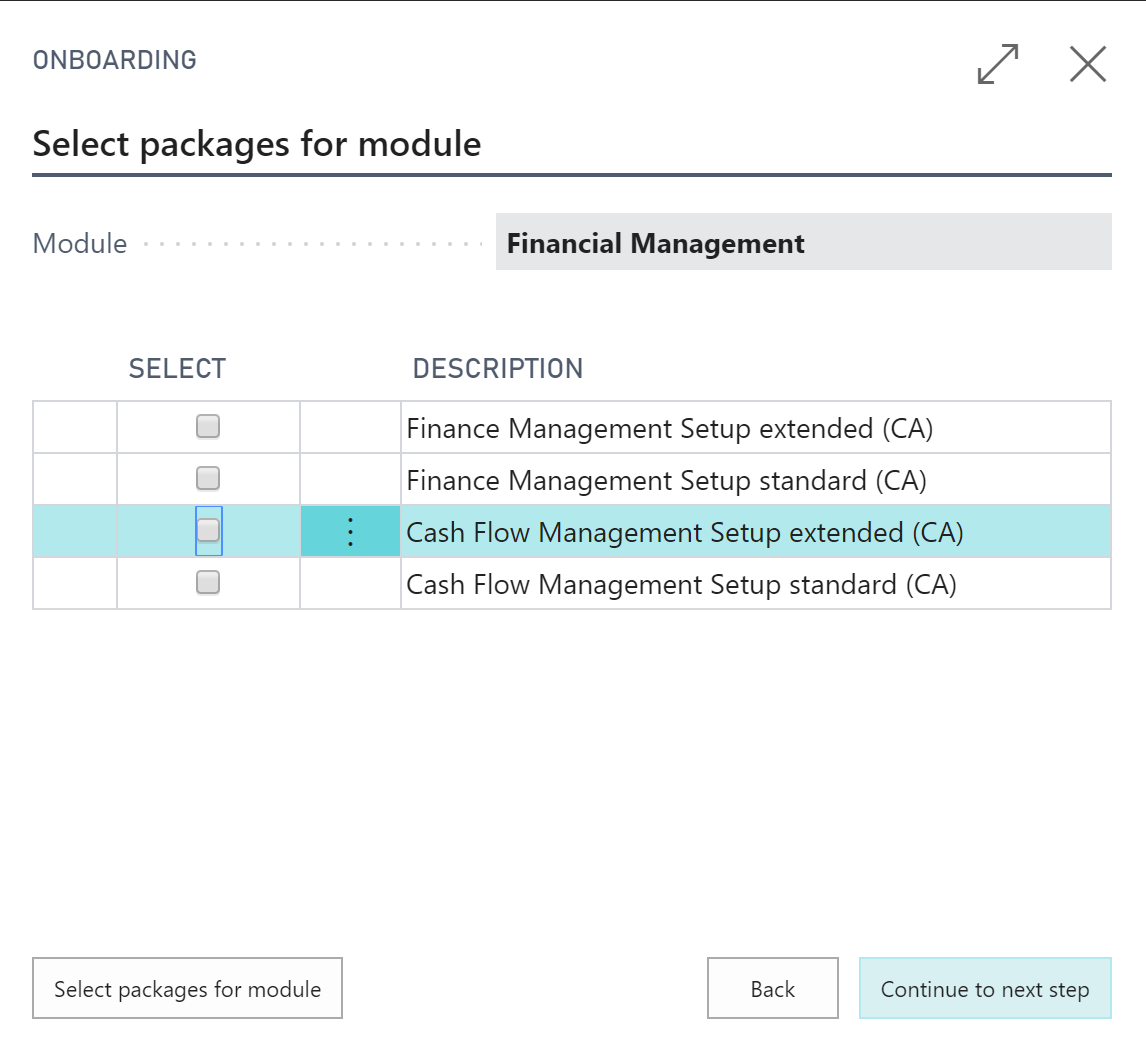 When you are finished with selecting onboarding packages, OnBoarding is ready to help you create a Chart of Accounts.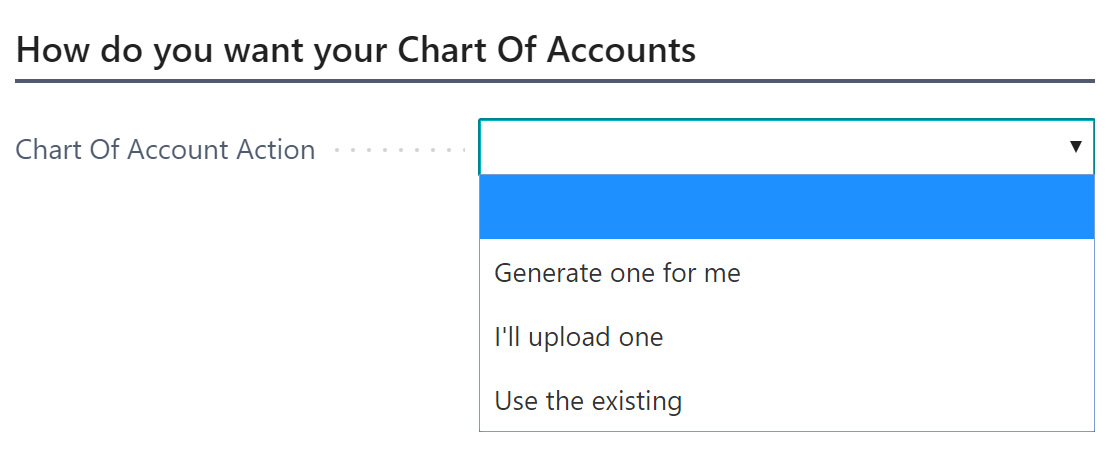 There are three ways to create a Chart of Accounts:
Generate one based the requirements from the packages selected
Upload one and map the required accounts into the uploaded CoA
Use the existing CoA and map required accounts into that.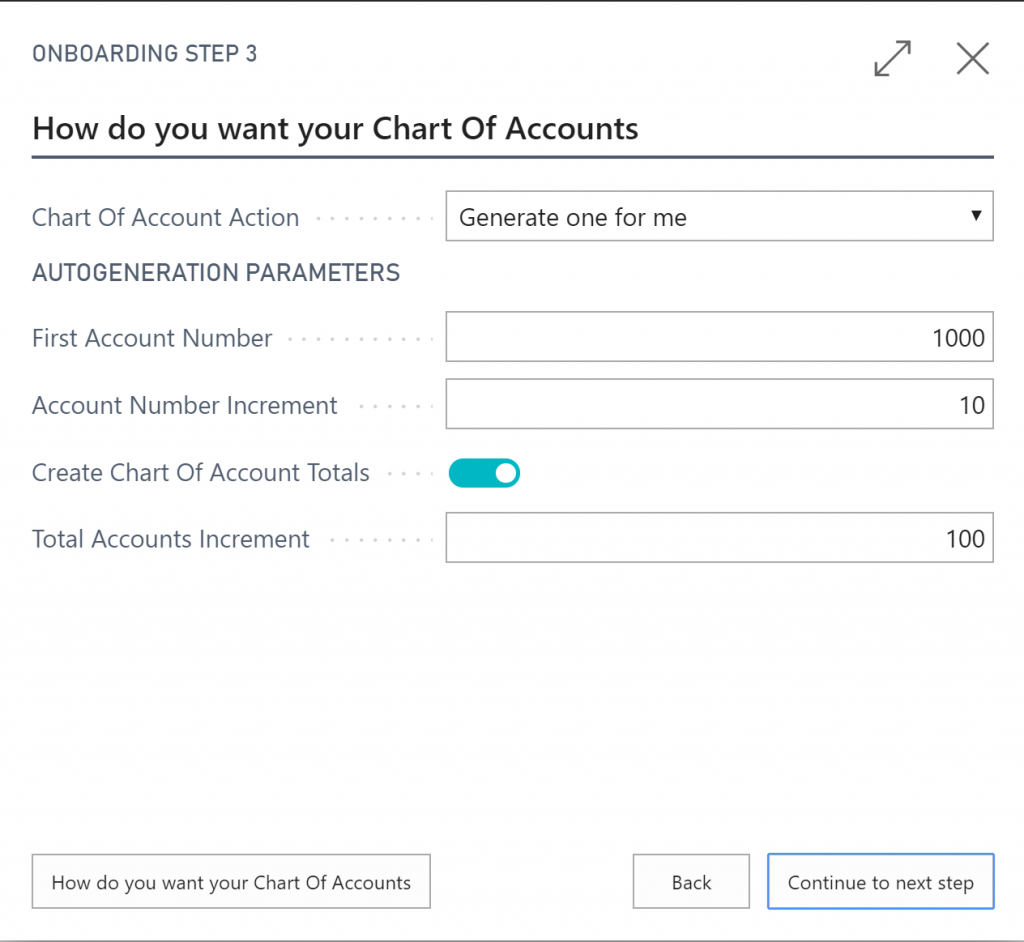 If you choose to let OnBoarding create a Chart of Account for you, you must specify how to number accounts.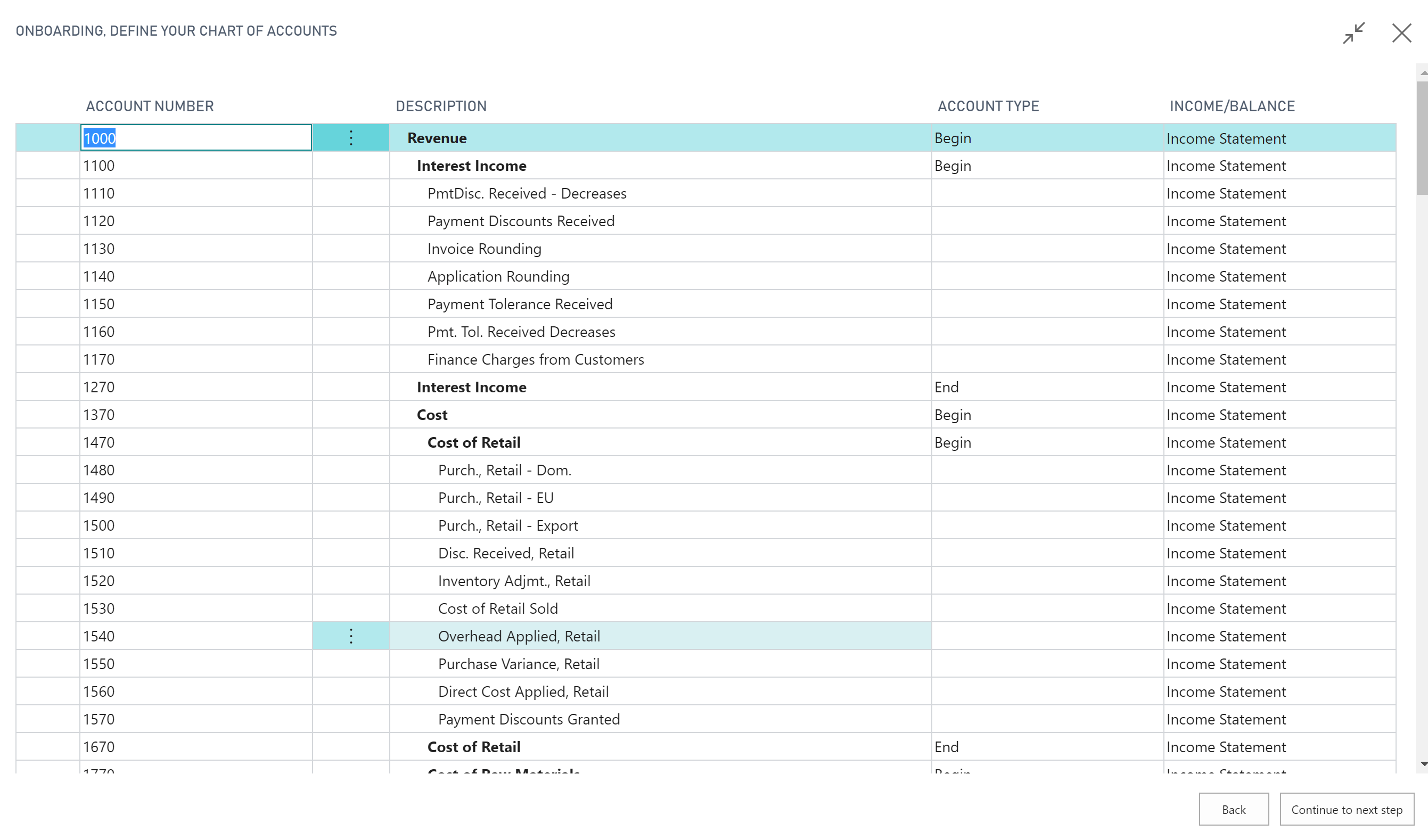 If you upload or use the existing chart of accounts, you must then map all the account requirements from the selected packages to the accounts.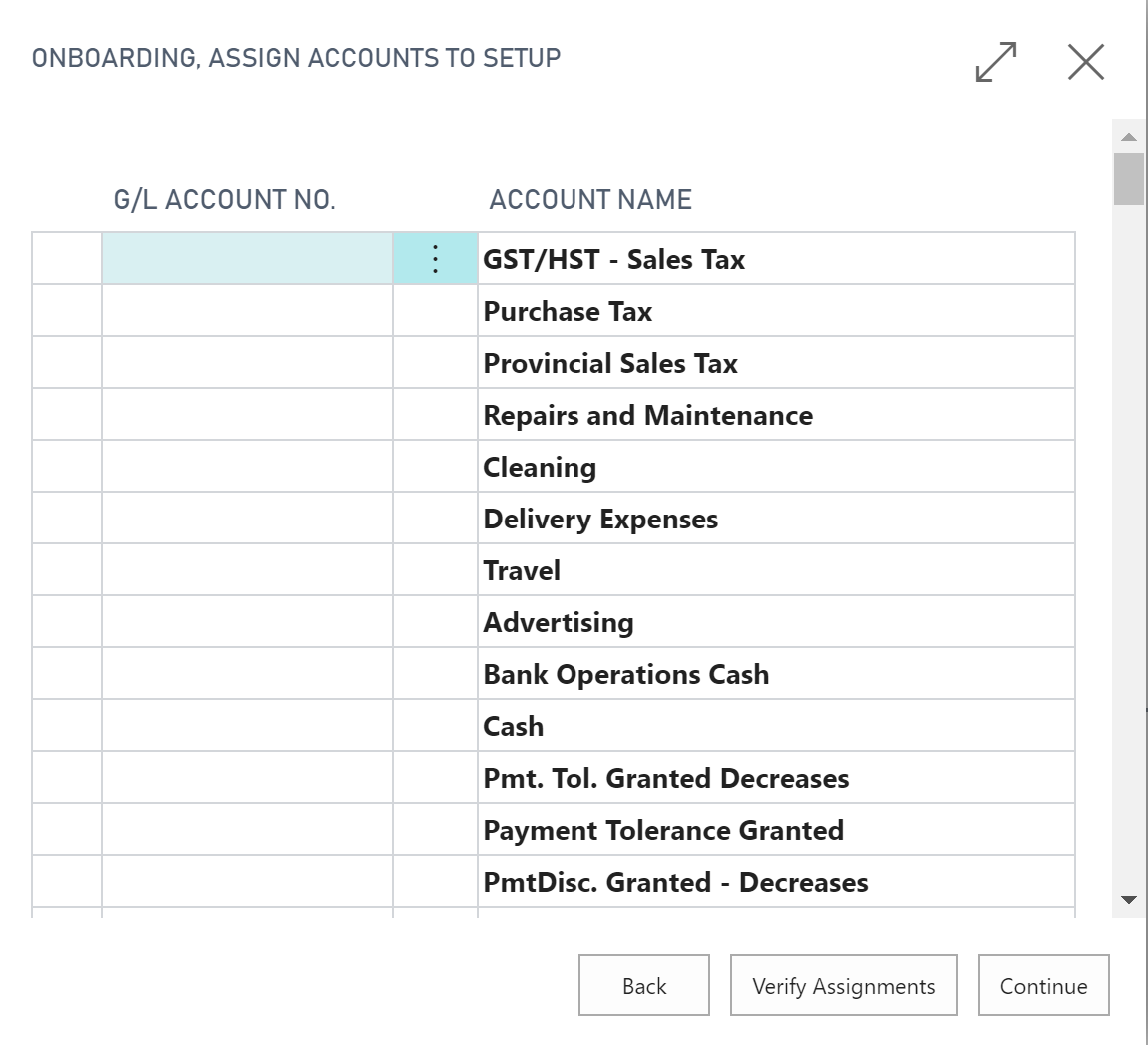 When you're done with the chart of accounts the only thing left is the number series. Again, the packages selected have requirements for number series.
You can choose between letting the OnBoarding process generate starting numbers for you or enter the starting numbers yourself.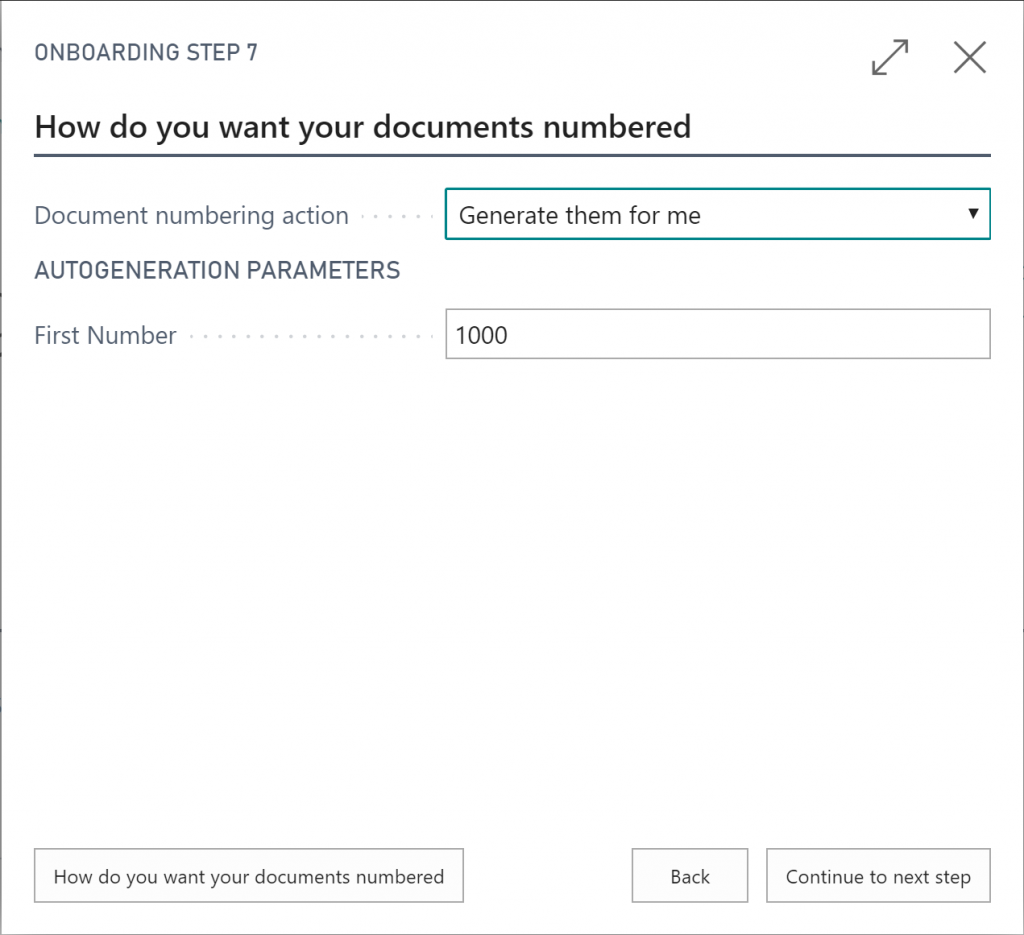 When the numbers are generated you can still adjust the starting numbers before continuing.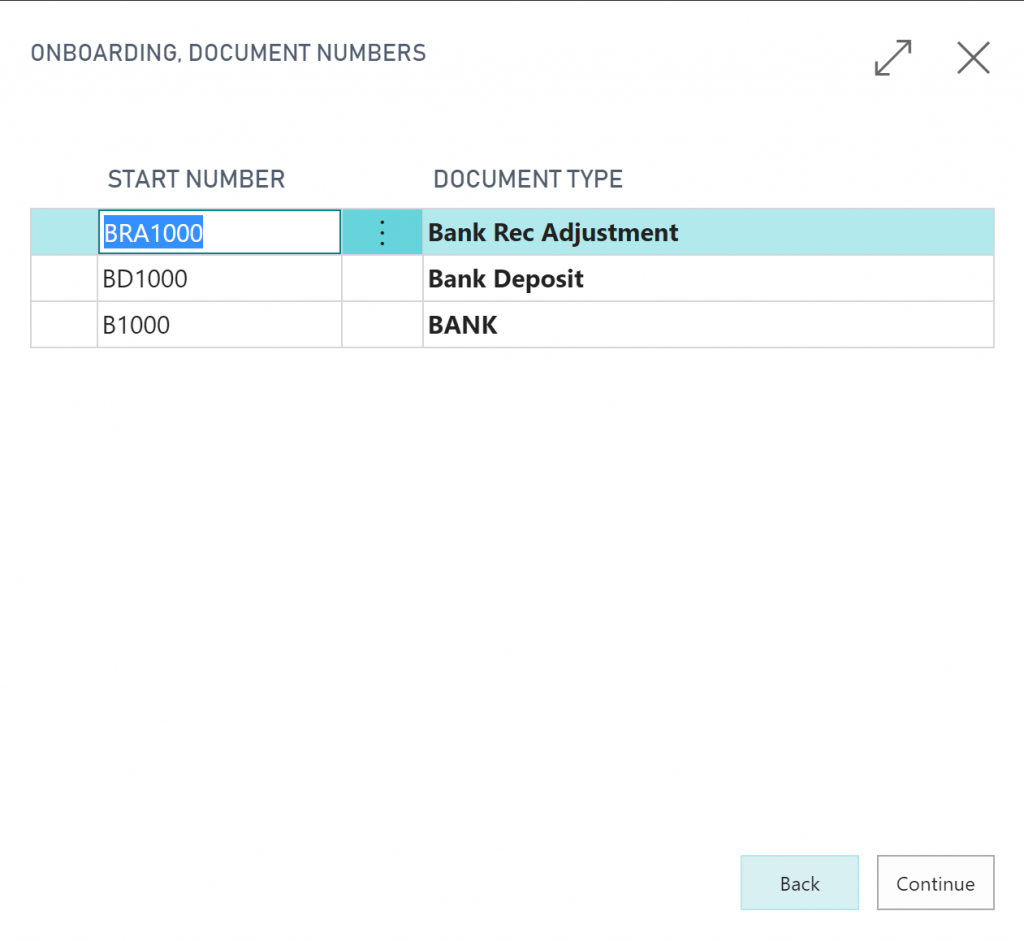 And that's it, OnBoarding is now ready to apply the selected packages, generate the chart of accounts and create the number series.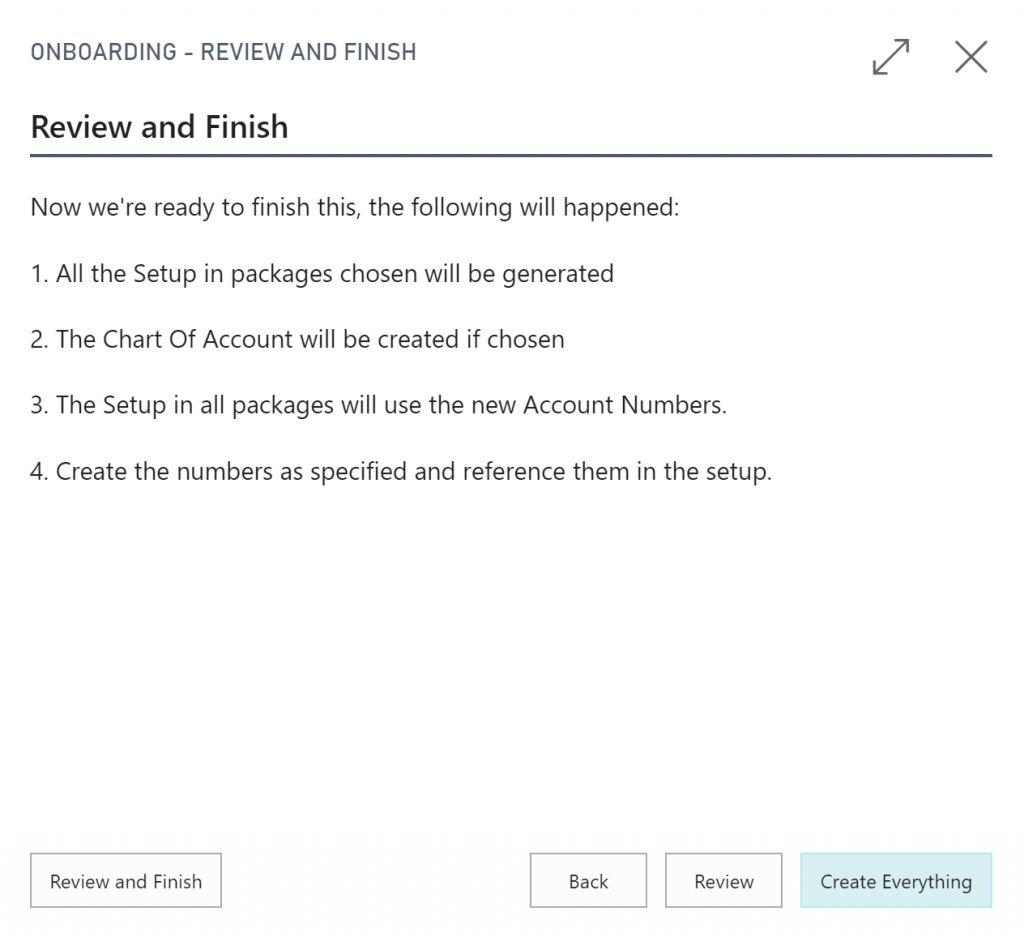 You can run OnBoarding again to add more setup if you need to add new modules.
Icon made by monkik from www.flaticon.com